India Pavilion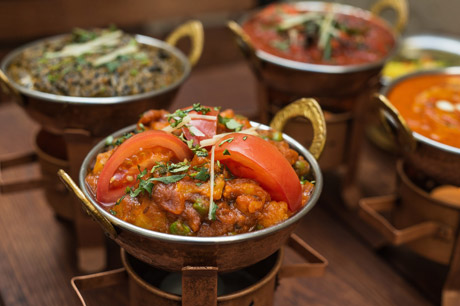 India Pavilion
7 Argyle Street, Rothesay PA20 0AT
01700 504988

Call Now
INFORMATION
Indian and mediterranean restaurant and takeaway
Indian and mediterranean restaurant and takeaway.

Curries, kebabs, pizza, calzone, burgers and other fast food dishes.
Home Delivery Available
LOCATION
W3W ///

verb.clapper.balloons
Parking
India Pavilion does not have a car park, however there is usually plenty of free on-street parking in the vicinity. Alternatively, you may park in Chapel Hill car park nearby for free (behind the shops on Argyle Street).
Public Transport
India Pavilion is within a short walking distance of the main town centre bus station at Guildford Square.
Show in StreetView
REVIEWS
"Great food - if it shows up"
Summary review by TJ
I don't normally write reviews unless I receive excellent service because I know how hard it's been for small businesses over the last couple of years. The food from India Pavilion is excellent. It always has been. My problem has been missing items. Not once, not twice, but three orders in succession. Someone always goes disappointed and it's become a bit of a game of roulette in our house - who is going to be the one whose meal doesn't show? Sure - a quick phone call and 20 minutes later the missing item arrives - but by then everything else is either eaten or ruined. I had hoped that by using the Foodhub ordering website it might avoid any transcription errors, but sadly not. Couldn't be bothered calling this time as it was only two side dishes missing that we could do without by sharing around to plug the gap. But annoying that you don't get what you pay for. Will be giving them a miss for a while.
Detailed review by FB
EASE OF ORDERING
FoodHub app order online
Using the FoodHub application to order is fine, so long as you understand what you are buying and have no special requests to make. The menu here is very comprehensive, as with most Indian restaurants, and there is precious little in the way of detail accompanying the different types of sauces - ingredients are listed for some but not others, and there's hardly any indication of heat. That's fine if you always order the same thing, but if you like to experiment it can be tricky, relying on Google to tell you more about what a particular dish should taste like and what it does/does not come with.

Additionally, apart from a single small 'comments' box at the end of the order process, it's difficult to request specific changes to dishes.

The online menu has no pictures.
---
SPEED OF DELIVERY
Within the hour
Delivery was within the hour. The driver was friendly and the food was hot on arrival.
---
ACCURACY OF ORDER
Missing item
Unfortunately we were missing a starter from the delivery which upset one of our guests. We tried calling the shop directly but gave up after 5 minutes of engaged tones in order to eat the rest of the meal before it went cold. We could not find a way to report the issue via Foodhub later on. Disappointing.
---
QUALITY OF FOOD
Very authentic and well spiced
We were pleased with the food overall - good portion sizes, plenty of meat although we found the lamb a little tough in places, and well spiced without being over the top. No ill-effects afterwards!

Our only disappointment was the onion bhaji tasting a bit stale and being powdery in the centre.
---
VALUE FOR MONEY
Approaching restaurant prices
Reasonable value overall although we were a little surprised at the final total once extras were added to the list.
---
OVERALL
The best Indian food on Bute
Overall a good experience assuming that the missing dish was a one-off. Certainly the best Indian food we've eaten on Bute.
Detailed review by MH
ENVIRONMENT AND FACILITIES
Typical small Indian restaurant
Typical small Indian restaurant - tables for 4, hive of activity with takeaway customers and delivery drivers in and out the whole time
---
MENU
Lovely selection
Comprehensive menu with a wide range of options and specials. Not just Indian food - this place also serves burgers, pizza, calzone and kebabs amongst other things.
---
STAFF
Very attentive
Couldn't fault the service - very attentive staff
---
SPEED OF SERVICE
Quick efficient service
Drinks and poppadums out within 5 minutes of placing our order. Good spacing between starters and mains.
---
QUALITY OF FOOD
Great!
Good quality dishes - good portions, especially breads and meat dishes
---
VALUE FOR MONEY
Fairly typical Indian restaurant pricing
Not cheap but not expensive.
Leave a review for India Pavilion
DISCLAIMER
The information presented here is collected from the public domain and/or feedback from previous customers, users of or visitors to India Pavilion. It is presented in good faith but is not warranted to be complete or free from errors. E&OE.
Manage This Listing
Spotted an error? Report it!