Kingarth Hotel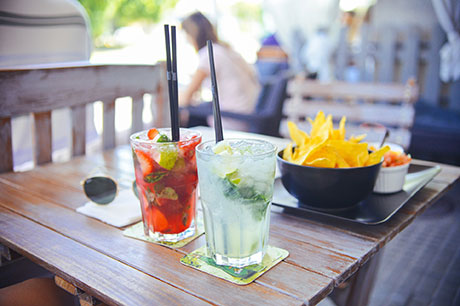 Kingarth Hotel
Kingarth PA20 9LU
Share this page on Facebook
01700 831662

Call Now
INFORMATION
Cosy coaching inn with an emphasis on quality affordable food
Lovely refurbished coaching inn with a focus on quality affordable food. Plenty of indoor and outdoor spaces. Booking advisable especially during summer months. Around 8 miles from the main town of Rothesay and served by a regular bus (West Coast Motors 490) which runs to the late evening.
Dogs Welcome
LOCATION
W3W ///

circus.rifled.tentacles
Parking
Kingarth Hotel has a car park for the use of customers.
Public Transport
Kingarth Hotel is on the West Coast Motors 490/90 bus route.
Show in StreetView
REVIEWS
"Back as good as ever"
Summary review by JRR
First time back at the Kingarth since they reopened and glad to report that the food is as good as it always was! Menu was a bit smaller with fewer specials, but nevertheless a great experience. Will be back soon.
"Keeping up its usual excellent standard"
Summary review by KR
Visited the newly reopened Kingarth for lunch with a friend and was pleasantly surprised by the makeover giving the place a brighter, fresher feel. We were greeted pleasantly and found the last unreserved table. The menu was limited to a selection of Kingarth favourites - it was explained that this was due to ramping up slowly with new staff to ensure quality, and that a fuller menu with daily specials will resume once fully up to speed a little later in the year. That was fine by us as there were several tasty dishes we could choose from. The main thing is that the quality of the food was just as I remembered (excellent), however it was clear that one or two additional staff members are still required to keep things running smoothly as most of service seemed to fall to just one lady, and whilst she dealt with everything politely and quickly it seemed she was struggling at times. We'll be back in the next couple of weeks as Kingarth really is our local pub despite being about 6 miles away! We know they are advertising for more staff as we've seen the ads locally, and guess they are fighting the same battles as many other hospitality businesses at the moment. Please give them your support, but book ahead to avoid disappointment.
Leave a review for Kingarth Hotel
DISCLAIMER
The information presented here is collected from the public domain and/or feedback from previous customers, users of or visitors to Kingarth Hotel. It is presented in good faith but is not warranted to be complete or free from errors. E&OE.
Manage This Listing
Spotted an error? Report it!