CaleDonia Bistro & Deli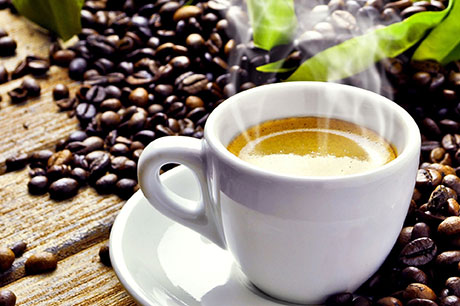 CaleDonia Bistro & Deli
31 Marine Road, Port Bannatyne PA20 0LL
Share this page on Facebook
07435 488190

Call Now
When Colin visited CaleDonia Bistro & Deli...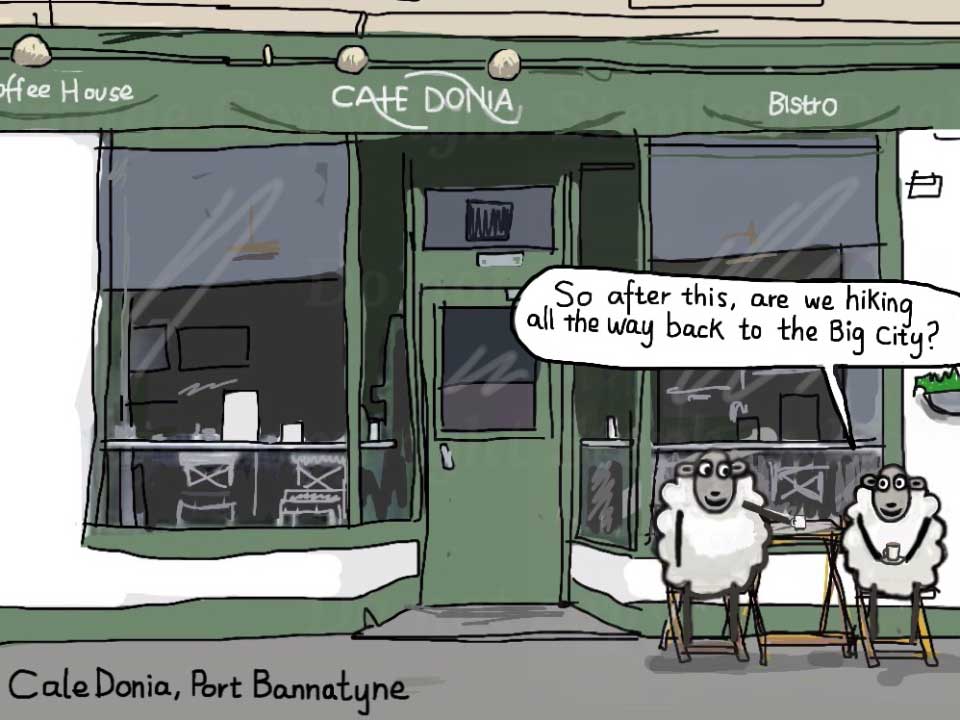 Colin pictures are © Stephen Doak and used under licence
Buy prints and other Colin merchandise from Picture Bute
... for less than the price of a coffee become a Colin Patron
INFORMATION
Small bistro serving fresh home-cooked meals with vegan and vegetarian options
Caledonia Bistro & Deli is a charming restaurant and deli located in the heart of Port Bannatyne on Bute, just a couple of miles along the seafront from the main town of Rothesay. The bistro offers a delicious menu of freshly cooked dishes, including tapas, charcuterie platters, fresh seafood, and a selection of French wines and Scottish beers. The deli offers a wide variety of gourmet food items, including cheeses, meats, pastries, and prepared meals.
The bistro is a popular spot for locals and tourists alike, and it offers a warm and inviting atmosphere. The dining room is decorated in a rustic style. The tables are set with white linens and fresh flowers, and the windows offer stunning views of the sea.
The menu at Caledonia Bistro & Deli changes seasonally, but there are always a variety of delicious dishes to choose from. Some of the most popular items include the tapas platter, the charcuterie platter, the seafood platter, and the steak frites. The desserts are also a must-try, and they are always beautifully presented.
The staff at Caledonia Bistro & Deli are friendly and attentive, and they are always happy to make recommendations. They are also knowledgeable about the food and wine, and they can help you choose the perfect pairing for your meal.
If you are looking for a delicious and authentic dining experience, Caledonia Bistro & Deli is the perfect place for you. The bistro offers a wide variety of dishes to choose from, and the staff is friendly and attentive. You are sure to have a wonderful dining experience here.
Dogs Welcome
Accessible Premises
LOCATION
W3W ///

fruitcake.empire.pirate
Parking
CaleDonia Bistro & Deli does not have a car park, however there is usually plenty of free on-street parking in the vicinity.
Public Transport
CaleDonia Bistro & Deli is on the West Coast Motors 490/90 bus route.
Show in StreetView
REVIEWS
"Lovely little restaurant"
Summary review by GW
We visited Caledonia Bistro & Deli whilst on The Isle of Bute.
What a lovely little restaurant. The food was delicious & the staff were very friendly, professional and accommodating with our dietary requirements ( Vegan/ Veggie ). A really lovely little find at Port Bannatyne. Highly recommend.
"Excellent bistro"
Summary review by DE
We dined twice during our recent holiday to Bute and really enjoyed our meals on both evenings. The staff were excellent - polite and helpful.
Leave a review for CaleDonia Bistro & Deli
DISCLAIMER
The information presented here is collected from the public domain and/or feedback from previous customers, users of or visitors to CaleDonia Bistro & Deli. It is presented in good faith but is not warranted to be complete or free from errors. E&OE.
Manage This Listing
Spotted an error? Report it!