Closed to Public
Bute Fabrics is not normally open to the general public
Alternatives
Bute Fabrics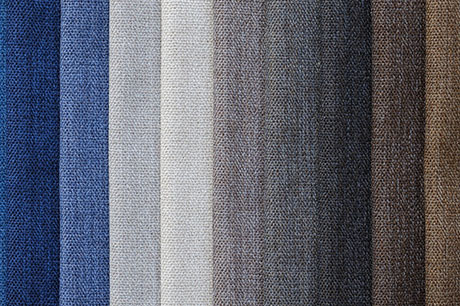 Bute Fabrics
Barone Road, Rothesay PA20 0DP
Share this page on Facebook
01700 503734

Call Now
INFORMATION
Local manufacturer of quality textiles
Bute Fabrics has been in business for over 100 years. The company was founded in 1919 by John Crichton-Stuart, the 5th Marquess of Bute. The Marquess was a passionate advocate for the Scottish textile industry, and he established Bute Fabrics with the goal of creating high-quality fabrics that were made in Scotland.
Bute Fabrics quickly became a successful company, and it soon became one of the leading producers of woollen fabrics in the whole of Scotland. The company's fabrics were known for their high quality and their stylish designs. Bute Fabrics products were used by some of the most prestigious fashion houses in the world, including Dior, Chanel, and Yves Saint Laurent.
In the 1970s, Bute Fabrics faced some challenges as the global textile industry began to change. However, the company responded to these challenges by investing in new technology and by expanding its product range. Bute Fabrics also began to focus on sustainability, and the company became one of the first textile companies in the world to be certified by the Fairtrade Foundation.
Today, Bute Fabrics is a thriving company that is still based on the Isle of Bute. The company continues to produce high-quality fabrics that are made to the highest standards. Bute Fabrics products are used by a wide range of customers, including fashion designers, interior designers, and home furnishing retailers.
Bute Fabrics offers a wide range of fabrics, including wool, linen, cotton, and silk. The company's fabrics are available in a variety of colors and patterns, and they are suitable for a wide range of applications. Bute Fabrics products are perfect for use in clothing, home furnishings, and interior design.
Bute Fabrics is committed to sustainability. The company uses recycled materials in its fabrics, and it also sources its materials from sustainable sources. Bute Fabrics is also a member of the Fairtrade Foundation, which means that the company meets strict ethical standards.
LOCATION
W3W ///

illogical.delay.song
Parking
Bute Fabrics has a car park for the use of customers.
Public Transport
Bute Fabrics is within a short walking distance of the main town centre bus station at Guildford Square.
Show in StreetView