Temporarily Closed
Rothesay Castle is temporarily closed
Alternatives
Rothesay Castle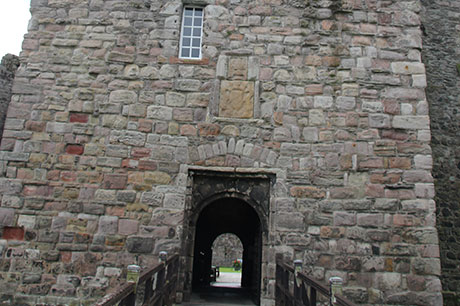 Rothesay Castle
Castlehill Street, Rothesay PA20 0DA
Share this page on Facebook
01700 502691

Call Now
When Colin visited Rothesay Castle...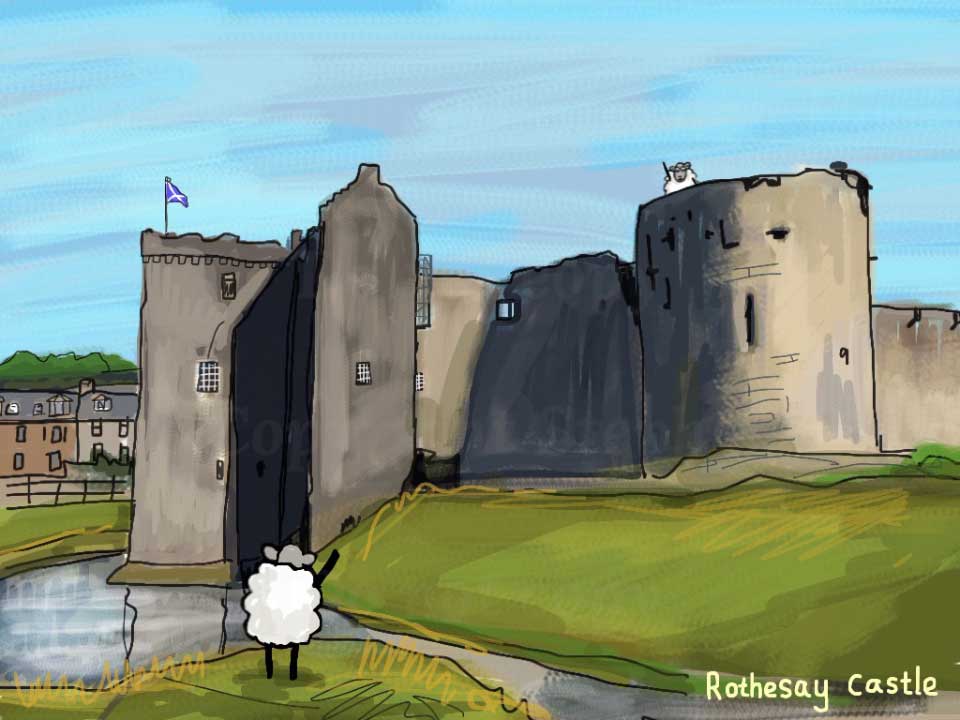 Colin pictures are © Stephen Doak and used under licence
Buy prints and other Colin merchandise from Picture Bute
... for less than the price of a coffee become a Colin Patron
INFORMATION
Part-ruined moated castle in use until 1660 set in the centre of town
REOPENING 30TH JUNE 2021. Part-ruined moated castle in use until 1660 set in the centre of town. Managed by Historic Scotland.

Rothesay Castle was built in the early 1200s and along with Bute has changed hands many times since then - passing from Scots to Norwegian to English rule and back to Scots again but left ruined by the retreating Cromewellian troops in the late 1650s. In the 1800s the Marquess of Bute began a restoration program and over the next hundred years the moat was re-excavated, the gatehouse rebuilt and much of the masonry replaced or restored. The red stone that you see in the walls today clearly delineates the restored sections from the ruins.

Since 1961 the castle has been managed by Historic Environment Scotland.
LOCATION
W3W ///

kitten.sweeten.hypocrite
Parking
Rothesay Castle does not have a car park, however there is usually plenty of free on-street parking in the vicinity. Alternatively, you may park in Guildford Square nearby where a pay-and-display service is in operation.
Public Transport
Rothesay Castle is within a short walking distance of the main town centre bus station at Guildford Square.
Show in StreetView
REVIEWS
"A great experience"
Summary review by NAA
Lovely helpful staff. We explored the castle and found it very interesting with lots to see and learn. The underground pit prison is worth climbing down into and you can access the majority of the castle.
"Kids love it"
Summary review by SA
The castle is perfect for kids because they can sit on or climb on pretty much everything, plus they can access the dungeon. The historical interpretations are very accessible.
Leave a review for Rothesay Castle
DISCLAIMER
The information presented here is collected from the public domain and/or feedback from previous customers, users of or visitors to Rothesay Castle. It is presented in good faith but is not warranted to be complete or free from errors. E&OE.
Manage This Listing
Spotted an error? Report it!