Kelspoke Castle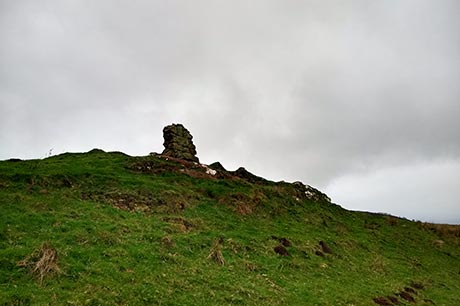 Kelspoke Castle
Kilchattan Bay PA20
Share this page on Facebook
INFORMATION
Ruined castle overlooking Kilchattan Bay
Ruined castle overlooking Kilchattan Bay. Only a small amount of the ruins remain above ground. Involves a significant walk over rough ground.
Dogs Welcome
REVIEWS
"Castle is a ruin but the position is outstanding"
Summary review by MH
(North) Kelspoke Castle is a ruin - in fact there's barely more than a few piles of stones left poking out of the undergrowth, however its vantage point is incredible - with far-reaching views over Eastern Bute and the Firth of Clyde to Toward in the north and across to the Cumbraes in the east - it's a magical place. Access isn't difficult for a reasonably fit walker with decent boots and protective legwear. The easiest route is to park up in Kilchattan Bay near the tea room/post office, and follow the finger post that points to The Kelspokes which is found a couple of doors away from St Blane's House. It looks like someone's private driveway but the houses soon stop and it becomes an overgrown cart track. Hang a right then a sharp left and begin the long gentle climb. Underfoot can be slippery as it is mainly moss on old cobbles but it's not particularly steep. After a short while (500m or so) there is a kissing gate to navigate, then shortly after is another finger post to the right over a small wooden bridge. You are now in rough grazing land with no particular path. Walk directly up the hill keeping the stone wall to your right, around 200m. This is a steeper climb, perhaps 30 degrees overall. As the ground levels out a little, veer to the left (south-easterly direction) for another 500m or so until you see a fenced reservoir appear to your right. The castle ruins are straight ahead on the highest point.
Leave a review for Kelspoke Castle
DISCLAIMER
The information presented here is collected from the public domain and/or feedback from previous customers, users of or visitors to Kelspoke Castle. It is presented in good faith but is not warranted to be complete or free from errors. E&OE.
Manage This Listing
Spotted an error? Report it!