Parkrun Mount Stuart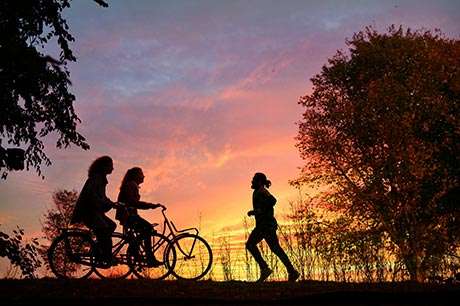 Parkrun Mount Stuart
Isle of Bute
Share this page on Facebook
INFORMATION
Free weekly 5k walk/run/jog on Saturday mornings
Parkrun is a free, weekly, timed 5k run/walk event that takes place in over 2,000 locations in 22 countries across six continents. The first parkrun event was held in Bushy Park, London, on 2 October 2004, and since then, the parkrun movement has grown rapidly and Bute now holds a run based at Mount Stuart House every Saturday morning.
Parkrun is open to everyone, regardless of age, ability, or fitness level. There are no entry fees, and no need to register in advance. All you need to do is turn up at your local parkrun event on a Saturday morning and join in.
Each parkrun event is organized by a team of volunteers, and all of the proceeds from parkrun events go back into supporting the local community. Parkrun is a great way to get fit, meet new people, and give back to your local community.
Here are some of the benefits of taking part in parkrun:
It's free
It's a great way to get fit
It's a social event
It's a great way to meet new people
It's a great way to give back to your community

So, if you're looking for a fun, free, and healthy way to start your weekend, then pop along to Mount Stuart next Saturday in time for an 09:30 start!