Craigberoch Standing Stone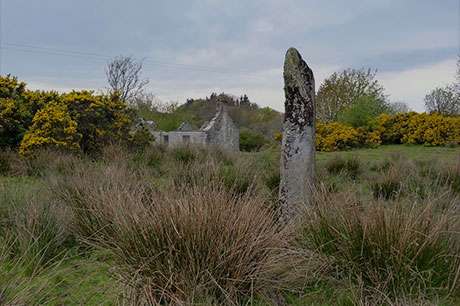 Image is a derivative work based on an original by Raibeart MacAoidh published under CC-BY-SA 2.0 The original image was cropped. The derivative work may therefore be reused under CC-BY-SA 2.0.
Craigberoch Standing Stone
Rothesay PA20
Share this page on Facebook
INFORMATION
A single large standing stone with cupmarks
Craigberoch Standing Stone is a single large standing stone (2.4m) with neolithic cupmarks.

This stone is quite an unusual shape - being much wider at its base than its peak.

The stone is clearly visible in a field adjacent to Craigberoch Farm, just off the B878 west of Rothesay.