Kingarth Blackpark Standing Stones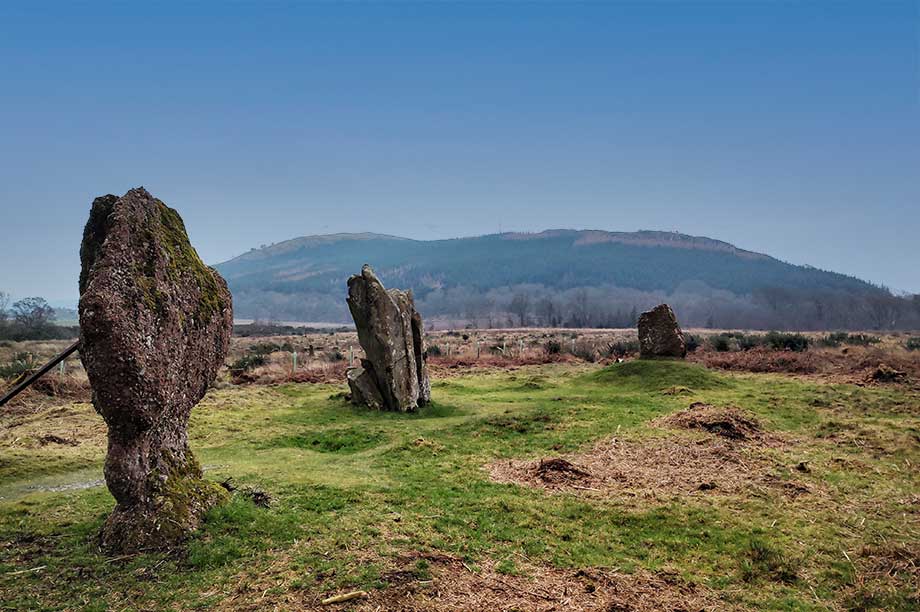 Kingarth Blackpark Standing Stones
Plan Road, Kingarth PA20
Share this page on Facebook
When Colin visited Kingarth Blackpark Standing Stones...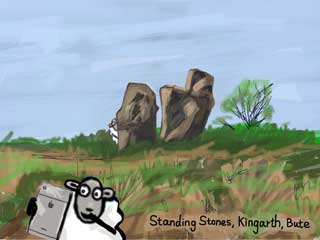 Colin pictures are © Stephen Doak and used under licence
Buy prints and other Colin merchandise from Picture Bute
... for less than the price of a coffee become a Colin Patron
INFORMATION
Remains of a large stone circle
Kingarth (also called Blackpark) Standing Stones are the remnants of a much larger stone circle, perhaps 7 stones originally, located just outside the hamlet of Kingarth at the southern end of Bute.

A small car park is available just off the Plan Road, signed for St Blane\'s Chapel.

The northernmost stone has a most unusual shape - a narrow base with a large, bulbous top - almost like a mushroom.
Dogs Welcome
LOCATION
W3W ///

blanket.punters.relaxed
Parking
Kingarth Blackpark Standing Stones has a car park for the use of customers.
Show in StreetView