Scalpsie Bay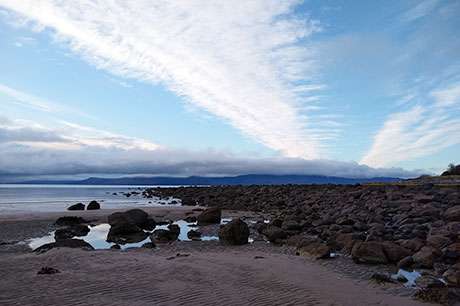 Scalpsie Bay
Scalpsie PA20 0QA
Share this page on Facebook
When Colin visited Scalpsie Bay...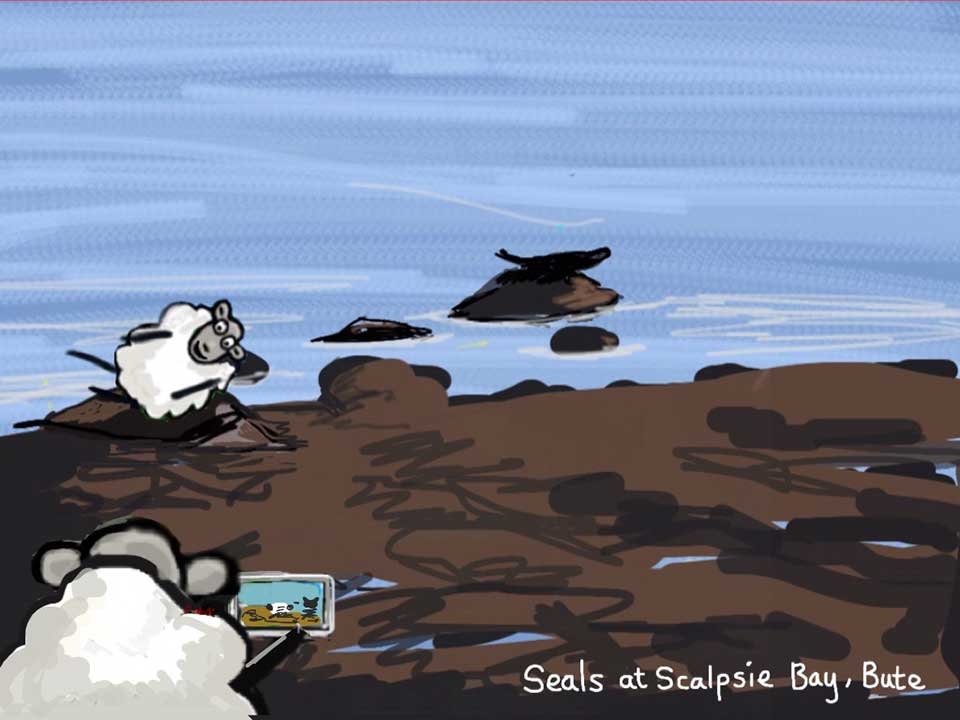 Colin pictures are © Stephen Doak and used under licence
Buy prints and other Colin merchandise from Picture Bute
... for less than the price of a coffee become a Colin Patron
INFORMATION
Gorgeous secluded sandy beach famous for seal-spotting
Scalpsie Bay is a gorgeous secluded sandy beach famous for seal-spotting. Accessed from a small car park via a quarter-mile gravel path through farmland, the bay offers stunning views down towards Arran. A large colony of seals are often visible at the northern end of the bay.

For the more ambulant, there is an alternative route to the bay from a parking area / viewpoint at the top of the cliff. This involves steep steps and walking through fields often used by cattle and sheep.
Dogs Welcome
---
There are no toilets or indeed any kind of facilities at Scalpsie Bay
---
Scalpsie is home to a large number of seals who can often be found lounging on the rocks at the northern end of the beach.
LOCATION
W3W ///

infringe.micro.producing
There are two car parks serving Scalpsie Bay. One by Scalpsie farm holds perhaps 10-12 vehicles from where the beach is accessed by a relatively flat and level quarter-mile gravel path. The second at the top of the hill overlooking the beach, signed for Scalpsie viewpoint. Just to the left of the viewpoint is a gate leading into a field. From here you can clamber over rocks and down some steep steps to the beach. Sturdy footwear required for this route and be extra careful on wet ground. Also be aware that cattle are often grazing the farmland you will pass through.
55.77943, -5.09790
w3w:infringe.micro.producing
Nearest Postcode PA20 0QA
There is no regular bus service to this part of Bute, however the City Sightseeing Bute tour bus passes here 4 times per day during the summer months.
Show in StreetView