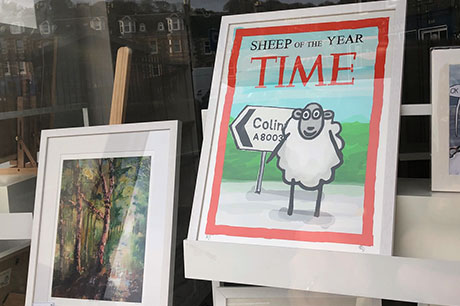 ARTICLE EXPIRED
Welcome to Island Studio
Island Studio features stunning original artworks and prints by local artists Stephen and Dilys.
Stephen's work includes the ever-popular Colin the Sheep and his escapades around Bute. Stephen is also an accomplished collage artist, working mainly on large landscapes and portraits for sale or under commission.
Dilys works in mixed media and specialises in abstract landscapes of Bute, Argyll and other dramatic Scottish scenes
Why not visit Island Studio to view some example works? You'll find them on the corner of Tower Street and Castlehill Street (the premises previously occupied by Bute Sew Mill) opposite the castle entrance. If the shop is closed, Ally or Bob at Picture Bute will be able to help.
Further Reading...
Some of Stephen's work on Instagram
External Website
Some of Dilys's work on Instagram
External Website