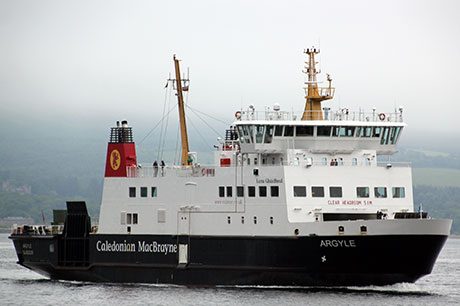 ARTICLE EXPIRED
CalMac confirms new booking system start date
CalMac have today confirmed that their long-planned new ticketing and reservations system is to be introduced across the network in October.
The new system will replace the 25-year-old process currently in use and will offer customers greater choice on the purchase, management and use of tickets, including the ability to carry them on a smart device.
Robbie Drummond, CalMac Managing Director, said "We will use the time between now and October to introduce stakeholders and customers to the new system and continue the extensive training programme we have already implemented for our staff. The CalMac team are confident that 'eBooking' will be a significant improvement in the customer experienece and a welcome development for our business."
How will the changes affect Bute crossings?
At this stage it is unclear exactly what changes travellers to/from Bute will see, however back in December 2001 when concerns were raised regarding the future of our "turn-up-and-go" service, CalMac responded with the following:
"As we discussed with the Bute Ferry Committee and the Ferry Community Board earlier in the year, we are launching a new reservations and ticketing solution across our network in 2022 which will improve the ease of travel for customers and on our larger routes maximise the use of our car deck capacity. It will also enable us to communicate better with customers.
I can reassure you that there is no proposal to make either the Wemyss-Bay-Rothesay or Colintraive-Rhubodach routes bookable. Both routes will operate on a strictly turn up and go basis and the existing sales channels will remain in place. We expect to offer single and return tickets on all of our turn up and go routes from launch. We also expect to offer advance purchase of these tickets for use on a flexible, turn up and go basis. We also anticipate offering a 10-journey product on these two routes.
In the past, some members of the community have asked us to consider making these two routes at least partially bookable. Any such proposal would only be considered in full consultation and we have no current plans to commence such a process."
Further Reading...
CalMac press release Ar Turas
External Website