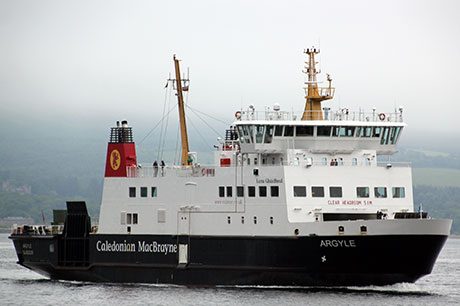 Ferry fare freeze until March 2024
A fare freeze on the Clyde and Hebrides and Northern Isles ferry networks has been extended for a further six months.
Ticket prices will be held at current levels from October 2023 until the end of March 2024 to help people and businesses from Scotland's remote rural and island communities. A review of future fares will also take place to ensure that services remain sustainable, affordable and fair, with feedback from island communities being a key factor in deciding the future shape and priorities.
The fare freeze will allow operators to release their timetables from October onwards.
Transport Minister Fiona Hyslop said:
"The decision to extend the fares freeze on our ferry networks will help support the island communities that depend on these vital services.
"The Scottish Government is acutely aware of the current challenges being faced by these communities, particularly with disruption to services on the Clyde and Hebrides network, although the situation will improve as new tonnage starts to join the fleet from next year.
"The ongoing cost of living impacts are also arguably more challenging for our islands than any other part of the country, so I hope this fares freeze will continue to help residents and businesses from that perspective.
"Our Fair Fares Review, which will report by the end of this year and recommend a package of measures which can be considered for implementation from 2024-25 onwards, will aim to ensure a sustainable and integrated approach to public transport fares that supports the future long term viability of a public transport system that is accessible, available and affordable for people throughout Scotland."